Haunted Trolley Returns – Last Run of the 2014 Season
TMTVNEWS.COM, Nelson BC Canada, More Stories, More Stops, More Haunted Adventures - The Nelson Electric Tramway Society and the Nelson Paranormal League are gearing up for...
Take a half-day Financial Bootcamp with biz whiz Krista Mallory
TMTVNEWS.COM, Elkford BC Canada - Stop 'volunteering' for your own business...
COORDINATOR READY TO DELIVER YOUTH ENTREPRENEURSHIP PROGRAMS TO BASIN STUDENTS
TMTVNEWS.COM, Starting this fall, students around the Basin will be benefiting from youth entrepreneurship programs...
Nelsons Heritage Fire Hall Holds Open House
TMTVNEWS.COM, Nelson BC Canada - Fire Prevention Week 2014 - This year Nelson will be celebrating Fire Prevention Week from October 5-11, 2014...
Hit and Run damages 5 vehicles, man arrested
TMTVNEWS.COM, Nelson BC Canada - (NPD) Just before midnight Sept 26 the Nelson Police received a call via 911 about a hit & run...
Registration Now Open for 2014 Kootenay Lake Summit
We are pleased to announce that registration for the Kootenay Lake Summit is now open!
Fire ban partially rescinded in Southeast Fire Centre
TMTVNEWS.COM, CASTLEGAR BC CANADA- Effective at noon (PDT) on Friday, September 26, Category 2 open fires will be permitted within...
FortisBC is working to bring natural gas to Revelstoke
TMTVNEWS.COM, REVELSTOKE, B.C., Residents in Revelstoke could enjoy more stable energy bills and cleaner burning fuel, pending the results of an evaluation by FortisBC...
Imaginarium exhibition and silent auction open Friday
TMTVNEWS.COM, Nelson BC Canada - Imaginarium - a place devoted to the imagination, an exhibition by six emerging Kootenay artists, opens at Oxygen Art...
What is that smoke? Crews plan restoration burns this week
TMTVNEWS.COM, Cranbrook BC Canada: If weather conditions are right this week, crews from B.C.'s Wildfire Management Branch will conduct two low-intensity
East-West Jumbo Pass Hike 2014
Photo Credit: Pat Morrow. TMTVNEWS.COM - Upwards of 100 hikers from the East and West Kootenays, yearlings to octogenarians, converged at various points in time at the Jumbo Pass...
City creates new revenue stream, while offering helping hand to Villages of Slocan, Silverton and Salmo
Salmo Mayor Ann Henderson and Corporate Officer Kandy Schroder...
BY THE LIGHT OF THE MOON:THE BATS OF THE FLATHEAD RIVER VALLEY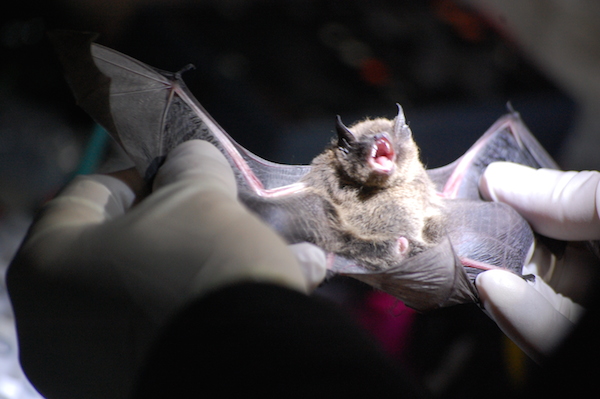 The Flathead is widely known for its abundance of what we call megafauna. Animals like bears, wolves, wolverines, lynx, moose, elk, bighorn sheep and mountain goats...
Guilty plea in Grand Forks City Hall arson fire
Globalnews.ca GRAND FORKS – A man who tried to burn down the City Hall building in Grand Forks has now admitted his guilt. The 5:00 a.m. fire last September ...